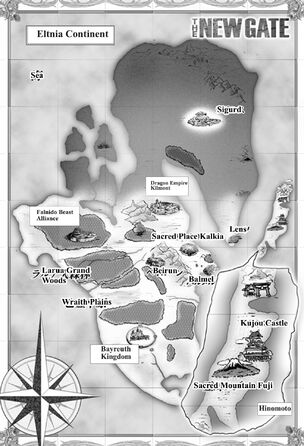 The Eltnia Continent (レイヂィムント大陸) is where Shin wakes up after the fight with Origin. 
Geography
Edit
The Eltnia continent is divided in two by a huge gulf, giving the illusion that they are two continents. The northern part is called Est and the southern part is called Kern.
Some inhabitants really believe that Est and Kern are two separate entities.