Welcome to The New Gate Wiki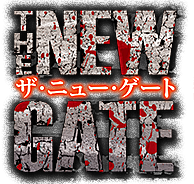 Welcome to the The New Gate Wiki, a wiki dedicated to everything about THE NEW GATE created by Kazanami Shinogi. Our purpose is to become the best source of information on the series. Please help us by creating or editing any of our articles!
We currently have 6,221 edits to 244 articles and 388 images on this wiki.
Story
"THE NEW GATE", an online game that had turned into a death game, was now releasing the tens of thousands of players that had been dragged into it, thanks to the efforts of Shin, one of the strongest players. But after he had defeated the last boss and freed everyone, he was swallowed up by a strange light and found himself inside the game world 500 years in the future.
External Links